The ladies at Wild Olive Tees have done it again!!
They have come up with a super-fantastic idea....
if I do say so myself
!!
Look at this
new
tee shirt.
It rocks!!!
On the back it says the following:
Learn to do good; seek justice, rescue the oppressed, defend the orphan, plead for the widow.
Isaiah 1:17
Not only is it super-adorable, but.....here is the really great part....
Well, I'll just let them say it.....
"Wild Olive adoption tees have been created as a means to help families fund raise for their impending adoption. Our goal is to partner with families in need to gain support from friends and family to offset the cost of their adoption, and in turn, help bring children home to their forever families!"
(from
Wild Olive Tees
)
The family I am 'partnering' with is in the process of bringing home two boys from China!!!!
Go on over to her
blog
.....get to know Sonia and her crew.....
She is funny, articulate, and she is going to be a mother of
6
boys!!!
Wow!!
So........
If you are interested in this fundraiser and wanting to get a super-cool tee shirt as well...
Click
here
!
Oh yeah....to support
this famil
y simply type the code
MARTADOPT
when ordering. You will need to type in this code twice. First in the Coupon Code/Family Code section and then in the Comment Section when checking out.
Get 'your verse on' people!!!!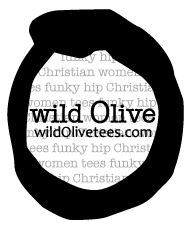 I have already ordered mine....
And, just to let you know....
Wild Olive Tees has just 'released' a brand new tee shirt.....
I love it! (I am sure I will be ordering that one as well!)
You gotta go check it out!!!